On Janua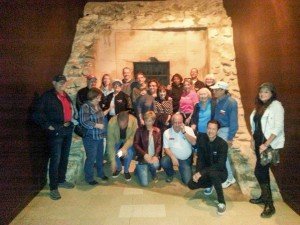 ry 30th, Khayan's event was to the Rosicrucian Egyptian Museum in San Jose where we spent the afternoon looking at one of the best collection of Egyptian artifacts in the country.   Architecturally inspired by the Temple of Amon at Karnak, it houses the largest collection of Egyptian artifacts on exhibit in western North America — including objects from pre dynastic times through Egypt's early Islamic era. The Rosicrucian Egyptian Museum has many examples of cat images from ancient Egypt, in every material from bronze, through wood, and including mummies!
We started out from the Bagel Street Café in Danville and drove to our second member pickup point at the Starbuck's in Pleasanton.  We had over 20 members and 8 Thunderbirds in attendance.  After the museum we caravanned to "Bosco's Bones and Brew" rest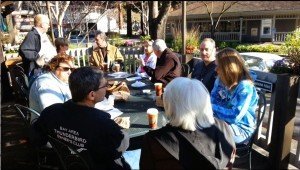 aurant where we had a delicious dinner where we were able to order off the menu for amazingly low prices.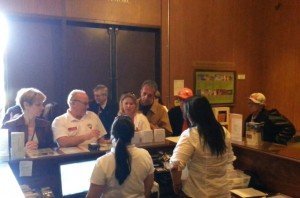 It was a great event and any of you that didn't go, "Missed A Good One".